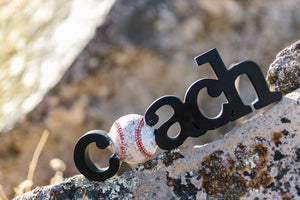 6 GIFT IDEAS FOR SPORTS PROFESSIONALS WHO FUEL ON FITNESS
With holiday season approaching rapidly, everyone is on the lookout for appropriate gifts that they can give to special people in their lives. Be it something thoughtful for your child's teacher or gift ideas for sports professionals who train you.
In any profession, it can be challenging to find ways to unwind and get away from your work or office. Even in the fast-paced world of sports, there are professionals who need moments of peace and quiet on a daily basis.
Professional athletes tend to be people who thrive on being active as a part of their jobs. A research study in 2020 showed that it's not uncommon for individuals training for professional sports to spend most of their time hitting the gym and finding new ways to challenge their bodies.
However, despite the physical demands of their everyday lives, most athletes also require downtime at the end of each day. These professionals need escapes from the gym, both physically and mentally. You can show your encouragement and support for them by choosing something that's relevant to their interests. Here are some great gift ideas for sports professionals that go beyond New Year's resolutions or sports awards.
Books That Celebrate the Sport and Culture
There is nothing like curling up with a good novel to help you unwind and relax. Many sports have rich histories and strong cultures that are well worth exploring.
The following books are a few of the best gift ideas for sports professionals who love to read.
The Gifts of Imperfection:
This bestselling book is the perfect gift for anyone who struggles with self-worth or confidence. The book explores the challenges of living with a perfectionist mindset and owning one's flaws in a healthy way. It's a great choice for anyone who feels pressure to excel but struggles to find positive self-talk and self-care in the process.
This is one of the best books for golf fans. It's a collection of essays by some of the best golf writers in the world, giving an intimate look into the sport. If a sports professional in your life loves golf, this is an excellent gift idea.
This book is a unique choice for anyone who loves basketball. It features poetry from former NBA star and Slam poet Slam, as well as a collection of photos by renowned photographer Steve Jenkins. It's a thoughtful gift that explores the sport from an artistic and creative perspective.
Cozy Blankets and Sleep Masks
A warm, cozy blanket is one of the simplest gifts you can buy. It can help someone relax and unwind by providing a sense of comfort and stability. This gift idea is particularly useful for athletes who travel often or spend a lot of time in hotels on the road — a quality sleeping bag can come in handy in any situation.
Sleep masks are another simple and useful gift idea. Anyone who finds it challenging to unwind and relax before bedtime will appreciate this gift, especially if they travel often or deal with seasonal allergies.
These are two affordable and thoughtful gift ideas for any sports professional who needs help unwinding. Many of these items are also great for children and teens who need to unwind but don't want to be too mature for cuddly blankets and sleep masks.
Aromatherapy and Incense
Aromatherapy is a type of herbal medicine that dates back thousands of years. It's been used to treat a wide array of health conditions, including anxiety, depression, and insomnia. An aromatherapy gift basket makes a thoughtful and useful gift idea for a sports professional.
There are many different scents to choose from, including lemon, eucalyptus, lavender, peppermint, and others. Incense is another great gift idea for sports professionals. A gift basket with a variety of scents certainly makes an excellent gift.
This gift also comes with some added benefits. It's a low-cost gift that can provide some extra benefits to a sports professional's living space.
A Quality Foam Roller
A foam roller can be a great gift for anyone in the fitness industry. It's a tool that helps increase flexibility and reduce soreness by using a rolling motion on the muscles. This is an excellent gift idea for sports professionals who are spending more time at the gym or who are working through sports injuries.
A quality foam roller can help provide relief and enhance recovery. A foam roller is one of the most affordable and useful gift ideas on this list. This gift can be used all year round, so it's a great option for anyone who is always on the go and needs help recovering from a busy schedule.
Wireless Headphones or Earbuds
Headphones are another useful gift idea for sports professionals. This gift is particularly useful for runners, cyclists, or other athletes who want to listen to music while working out. There are many different styles and brands of wireless headphones to choose from. This is a thoughtful gift that delivers comfort and convenience.
Earbuds are another good option for a gift. This gift is a little less expensive than wireless headphones, but it can still provide a lot of value to a sports professional. Many people prefer earbuds for working out or when they need to be active while listening to music.
This gift is a thoughtful way to show someone you're thinking about them by providing a useful tool that can help them stay energized and relaxed while working out.
Gadget to Listen to Music, Watch Videos, or Read eBooks
Many sports professionals spend a lot of time in the gym or at home watching sports on TV. With the rise of online streaming services, it's become easier than ever to get caught up in the latest sports highlights and news. While it can be fun to follow the latest sports news and gossip, it's not always the best use of time.
An electronic device such as a tablet can help sports professionals use their time more productively while still enjoying their favorite sports. A tablet is a great gift idea for sports professionals who want to expand their horizons beyond sports and news. This gift can provide a wide range of benefits, including an opportunity to expand knowledge and learn new skills.
By shopping for gifts beyond New Year's resolutions or sports awards, you can find thoughtful and useful gift ideas for sports professionals in your life. These items are a few of the best gifts for sports professionals who fuel on fitness.
---
About the Author
Qurat Shahzad
Qurat-ul-Ain is a dedicated writer who likes to write anything and everything.