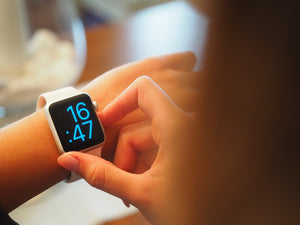 CHOOSING THE BEST GPS KIDS WATCH FOR YOUR CHILD
As technology continues to advance, our lives become increasingly digitized. Even with young children, it's important to think about how they'll use technology from this point forward — be it smartphones or kids watches.
Keeping your kids safe is always a priority, especially with them being so reckless and prone to danger. Lectures about caution and rules can only go so far; parents need to implement technology to keep their kids safe.
GPS watches for kids are the perfect solution for keeping track of your little ones when you can't see them. These devices are like old-fashioned trackers with modern features and benefits. They let you know where your child is at any given time so you have peace of mind, while also letting you see their location if they're ever in danger or playing hide-and-seek where they shouldn't be.
Read on to learn more before making a final decision:
What is a Kids GPS Watch?
You may have heard about GPS trackers for kids, but what are they exactly? A GPS kid watch is a type of tracking device that lets you keep track of your child from anywhere via your smartphone. These devices usually have other features such as a GPS tracker, a two-way communication link, and a way to set boundaries. They're like a combination of a safety device and a modern-day leash.
Older kids might enjoy having the extra freedom of a kid's watch, while infants and toddlers will likely dislike the attentiveness. The best thing about these watches is that you don't need to be with them in order to keep track of them. If your child decides to hide from you or you need to find them in a crowd, you can easily track their location from your phone.
These devices are also helpful if you have twins or other multiple children. It's nearly impossible to keep track of all of them at once, but with a GPS watch, you have the ability to follow one of them. While GPS devices for kids sound like a dream come true for parents, you'll want to make sure you choose the right watch for your family.
There are many different models, including those designed for infants. You'll need to take your child's age into consideration when you shop. You also want a watch that's durable and will last as your child grows.
How to Choose the Right GPS Watch for Kids
When you're shopping for a GPS kids watch, it helps to know what you're looking for. Different watches are designed for different ages, and it's important that you select the best watch for your child.
The age of your child will dictate the type of watch you should buy. Infants and toddlers may struggle with a larger watch on their wrist, while older kids will likely enjoy the attention and features associated with a GPS watch.
What do you plan to use the watch for? If you're trying to track your child in real time, you'll want a different watch than if you just want to log their location at the end of the day.
There are GPS watches for kids that let you see your child's current location at any given time, while others only log a location after a certain amount of inactivity.
4 Best GPS Watches for Kids - Our Recommendations
There are lots of great GPS watches for kids available, and these five are among the best:
This kids GPS fitness tracker is a great option for kids of all ages. It is available in blue and pink colours. This watch is rugged and has IP67 waterproof design, making it a great choice for active kids.
In addition, it can be adjusted to fit most wrists. You can sync it to your phone as there are plenty of apps that you can use to stay in touch with your precious little one.
If your child has sensitive skin then this kids fitness tracker is an ideal choice because of its food-grade silicone, anti-static, dust-proof, and sweat-proof strap.
2. Fitbit Ace 3
Fitbit Ace 3 is known around the globe as the best fitness brand for younger kids. This watch is an ideal combination of long battery life and fun challenges - just the right mix you need to get your kid motivated.
While it offers sleep tracking, a fun function is 'reminder to move'. This is super cool for you as a parent because you won't need to nag your kid to leave the screen and get moving. 
All-day activity training (paired with long battery) means you don't need to stop mid-day to charge it. Wireless sync it and just start moving!
3. Neo Smart Kids Watch
The possibilities are endless with Neo smart watch. It is a great option as it features GPS positioning technology that can be used for calls and chat any time. Superb camera and activity tracker just seal the deal.
Whether your teenager wants to go on a hiking trip or your young one wants to go out for cycling, this kids smart watch is ideal for staying in touch and tracking all their fitness goals.
4. Areon 4G Kids GPS Fitness Tracker
Which kid wouldn't love a Areon 4G Kids GPS Fitness Tracker Phone Smart Watch? It has 2MP camera and 1.4" HD color touch screen with excellent resolution. 
The opportunities for location tracking and safety of your kids include  GPS, WiFi, and LBS. Why not make the best use of its IP67 waterproof design and let your child explore any sport they like. 
Buy your child a kids GPS tracker today!
GPS watches for kids are a smart and helpful way to keep track of your child's whereabouts. These devices let you know where your kids are at all times and provide peace of mind when you're worried about their safety.
GPS watches for kids are best for older kids as well. You can use them to keep track of your child's location and see where they're at in real time using your phone.
So, order your kids GPS watch today!
---
About the Author
Qurat Shahzad
Qurat-ul-Ain is a dedicated writer who likes to write anything and everything.