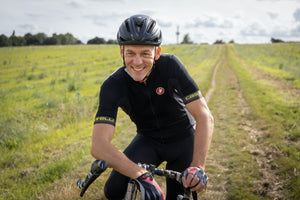 WHY CHOOSING THE BEST SPORTS APPAREL IS SO IMPORTANT
Don't wear fitness gear or your best sports apparel because it is trendy and makes you look sleek. Instead, think of it as having a direct connection with comfort and functionality during your sporting activities.
Researchers from the University of Hongkong recently covered how athletes and sports enthusiasts choose specific types of clothing for their features and the relative boosts these provide. Consider the facts below before picking up that beloved Pro Performance t-shirt:
Being engaged in sports requires you to make specific movements at the right time. Stability and adaptability are the key factors for these to happen. But are these possible while having a constant stuffy and overheated feel from your usual clothing? Your muscles need support to move freely and quickly and this is where your decision of getting sports-specific apparel should be based.
As posed in research from the Journal of Applied Ergonomics, sweating efficiency (skin temperatures and sweating sensation) is better regulated in fabrics of sports apparel than cotton t-shirts. 
Similarly, the infrared-emitting fabric used in the best sports apparel is better at regulating blood circulation and heat stress. The list of fabrics used in sports apparel and types available in the market is ever-increasing. 
There are reasons that we now have apparel with; moisture-permeable waterproof, quick dryable, UV rays shielding, anti-bacterial deodorising or stretchability properties. Always take advice from an instructor or expert in choosing the right fabric and apparel for you.
We are enduring unusual movement patterns and pushing ourselves in high-intensity or competitive sports. Muscle cramps and fatigue are common in such sports. But these can be dramatically reduced by increased blood flow simply by wearing the right apparel. 
An increased blood flow means that more oxygen and vital nutrients are being delivered to the muscles being worked. For instance, compression socks, leggings are found to be extremely helpful in reducing friction damage and increasing blood flow.
Your apparel should give you the freedom to adapt the range of positions required to perfect your technique. Say you won't be able to do it while wearing an item that constantly rides up or causes chafing. 
Most of us understand that wide-leg or loose pants do not help us in running, but do you think the same about sunhats, gloves or shin guards? These could be the simple answer for you in improving your game. And just as technology changes with the season in outdoor sports-the same should happen with your apparel. 
Confidence
Getting the sports look and looking at the part with others will easily make you contented while playing your sport. Not being self-conscious about your apparel means fewer distractions and more enjoyment while breaking a sweat. 
As validated by the
Athens Journal of Sports
, utilitarian influence plays a key role in getting sports apparel.  Hence it is not just about brands or trends - it is about the usage which has made the best sports apparel so heart favourite. So, either update your wardrobe by getting a proper sports t-shirt. Or try to find a regular t-shirt that has mesh vents and flatlock stitching, all the best!
---
About the Author
Qurat Shahzad
Qurat-ul-Ain is a dedicated writer who likes to write anything and everything.