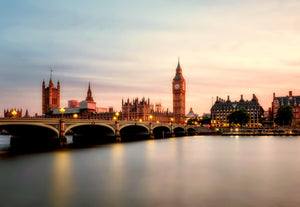 TRAVEL TO THE UK: THE ULTIMATE GUIDE FOR FIRST TIMERS
Wanting to travel to UK? Great! Britain is one of the most beautiful places in the world with so many breathtaking sights and interesting things to see. But it can feel quite overwhelming as there are so many places you could go and things to do.
Where do you start? Luckily, we have you covered. This ultimate UK travel guide will give you everything you need to know about traveling to the UK. Whether you're thinking of going on a road trip, an extended stay somewhere, or just day trip; this article will help get your plans underway.
So grab a cup of tea and buckle up because we are about to take you on a journey through the wonderful world of traveling in the UK!
Before You Travel to the UK
Before you get on the plane, there are a few things you will want to consider. First of all, where are you going? The United Kingdom is comprised of four countries: England, Scotland, Wales, and Northern Ireland.
So where do you want to travel? Are there any specific places you want to see? Or are you just open to exploring? Next, how long do you want to stay? Do you want to go on a long vacation and stay a while, or do you just want a quick getaway? Lastly, what is your budget like? Are you going to be staying at hostels? Or do you want to get a hotel?
If you are under 26, you can get discounted flights and other travel deals if you are a part of the millennial generation. You just have to prove it by having a valid state or federal ID. Also, consider buying travel insurance to make sure that you are covered in case anything happens. Here is the ultimate travel packing list to make life easy.
Traveling in the UK
When it comes to traveling in the UK, you have many options. Whether you're taking an airplane, train, or car, there are many ways to get around. But what is best for you really depends on what your trip entails and how long you're staying.
If you're wanting to go long distance, traveling by car is a great option since it is much cheaper than a flight. You can also drive through many beautiful parts of the country that are hard to get to by plane. If you're going on a short distance trip with no plans to rent a car, train travel is a great option.
You can get to your destination quickly, and there are many scenic routes that you can take to see the country along the way. If you're not sure what to do or where to go, there are many guided tours that can help you explore the country.
Where to Stay in the UK
When you travel to the UK, you have many different stay options. You can book a hotel and stay in a touristy place, or you can get a cheap hostel and stay somewhere with other travelers.
There are also plenty of Airbnb options that can help you save money and stay in the city center or in the countryside. You can also try couch surfing if you want to stay with locals and get a real British experience. If you are planning on camping, here are tips on finding the best camping spot.
When booking a place to stay, make sure to read reviews and find out what the policy is like. This will help you find a place that is a good fit and that you feel safe in. You can also try booking earlier if you know when you want to travel to help you find a place that fits your needs.
Road Trip in the UK
If you're going on a road trip in the UK, there are plenty of amazing places to explore. Scotland is a beautiful country with lush green hills and lochs, and it is just a short drive from the rest of the UK.
Here, you can go exploring by car or take a cruise on a loch and see the stunning landscapes from the water. Another great place for a road trip is the Welsh countryside.
Also, you can go hiking in the Brecon Beacons Mountains and see the beautiful rolling hills. Don't forget to pack your hiking essentials, just in case. Or, you can go to the coast and see the stunning seaside views.
Extended Stay
If you're wanting to stay in the UK for an extended amount of time, you'll want to decide on where you want to go. There are plenty of cities and towns to choose from, and each has its own charm and unique personality.
Some of the most popular places to visit are London, Edinburgh, Cardiff, and Belfast. Here, you can enjoy the nightlife, learn about the culture, and see some of the most beautiful sights the UK has to offer. You can also visit other nearby cities to explore different parts of the UK.
If you want to go to a specific place and a city doesn't interest you, you can also consider going to a country village. Here, you can go hiking, fishing, and experience a more laid-back lifestyle while still being in the UK.
Get into action - travel to the UK now!
The UK is a wonderful place to visit, and there are so many amazing places to see and things to do. Whether you want to go on a road trip and explore the countryside or visit big cities like London, there is something for everyone.
This ultimate travel to the UK guide will help you prepare for your trip to the UK and make sure that your journey is as enjoyable and memorable as possible. So what are you waiting for? Get booking and start packing for a trip of a lifetime.
---
About the Author
Qurat Shahzad
Qurat-ul-Ain is a dedicated writer who likes to write anything and everything.