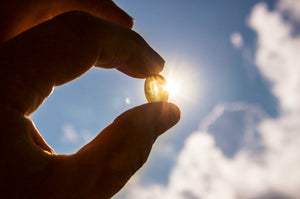 Winter Sunshine: The Vital Role of Vitamin D in Cold Months
As winter begins, a reduction in sunlight also begins, and with it comes a likely decrease in your vitamin D levels. Vitamin D, frequently known as the "sunshine vitamin," plays a critical part in keeping up with your general well-being. In the colder months, when sunshine decreases and outdoor activities are also restricted, getting to know about the significance of vitamin D becomes crucial. 
The Significance of Vitamin D
This fat-soluble vitamin has several important roles to do in your body. One of its essential functions is to help you with calcium and phosphorus absorption which has a crucial part in keeping your bones and teeth strong. Furthermore, vitamin D is also needed to keep your immunity strong and protect you from several infections and illnesses. 
Sunshine and Formation of Vitamin D
You may already know that the best way for us to get vitamin D is by exposing our bodies to sunshine.  With this natural mechanism, an interaction occurs between the UVB rays of sunshine and our skin that prompts a chemical reaction resulting in the production of vitamin D. However, in colder months when the angle of the sun rays changes in such a way that fewer UVB reaches the Earth's surface, it becomes difficult for us to produce enough vitamin D through sunshine alone. Also, shorter winter days decrease the sunlight exposure further declining our vitamin D levels and that's why several winter health challenges arise.
Some of the Winter Health Challenges
A decline in vitamin D levels in winter has been connected to several health issues, including increased risk of infections particularly respiratory, weak bones, and a higher chance of diseases including osteoporosis, depression, and autoimmune diseases. Deficiency in vitamin D levels in kids can even lead to rickets which is a condition featured as soft and weakened bones that hamper the daily activities of kids. Optimal levels of vitamin D can help strengthen the immune system and combat respiratory infections. 
Strategies to Lift Vitamin D Levels in Winter
Modifications in Diet:

Although daylight is the most natural wellspring of vitamin D, certain foods can also contribute to improving your vitamin D levels. Some of the foods you must include in your diet in winter include fatty fish such as salmon and mackerel, egg yolks, and fortified dairy products. 

Supplements:

Sometimes both sunshine and diet are not enough to maintain optimal vitamin D levels, and in such cases, it becomes crucial to go for vitamin D supplements. However, make sure to consult a registered healthcare professional or nutritionist to get personalized advice about the proper dosage as too much vitamin D intake can also cause harm to your body. 

Expose Yourself To Sunlight As Much As Possible:

In winter, try to stay outdoors during the peak daylight hours and expose your body to sunshine as much as possible. Even though the UVB rays reaching the Earth's surface are less in winter, even a shorter brisk walk in the sunshine can add to your vitamin D synthesis. 
The Connection between Vitamin D, Sunshine, and Seasonal Depression
Apart from the physical health issues, winter months are also linked with increased mental health issues such as winter depression or seasonal affective disorder (SAD).  Less sunshine exposure in winter and lower vitamin D levels as a result contribute to an increased risk of seasonal affective disorder. Sunshine improves the vitamin D levels which indirectly works for serotonin production which is a neurotransmitter associated with feelings of happiness and well-being. Having less winter sunshine and its exposure can disrupt serotonin levels and contribute to symptoms of sadness and depression.
Vitamin D Supplements and Reduction in Seasonal Depression
According to research studies, vitamin D supplements can work to decrease the symptoms of seasonal depression. Studies have linked low vitamin D levels with an increased risk of depression especially during the winter months when exposure to sunshine decreases. So in situations where there is limited sunshine exposure, taking supplements of vitamin D can assist in keeping up with the optimal levels and possibly mitigate symptoms of seasonal affective disorder. 
Key Takeaway
With the beginning of winter, sunshine becomes a valuable commodity and with less sunlight exposure, maintaining adequate vitamin D levels becomes challenging. It is crucial to understand the significance of keeping up with sufficient vitamin D levels for maintaining your health and well-being. Vitamin D is essential for multiple tasks in your body including maintaining strong bones, strong immunity, and strong mental health. Through using strategies such as increasing Vitamin D-rich foods, taking vitamin D supplements, and exposing the body to sunshine as much as possible, one can navigate through the health challenges of winter better. 
References
Bouillon, R., Manousaki, D., Rosen, C., Trajanoska, K., Rivadeneira, F., & Richards, J. B. (2022). The health effects of vitamin D supplementation: Evidence from human studies. Nature Reviews Endocrinology, 18(2), 96-110. https://doi.org/10.1038/s41574-021-00593-z
Umar, M., Sastry, K. S., & Chouchane, A. I. (2018). Role of Vitamin D Beyond the Skeletal Function: A Review of the Molecular and Clinical Studies. International Journal of Molecular Sciences, 19(6). https://doi.org/10.3390/ijms19061618
Wacker, M., & Holick, M. F. (2013). Sunlight and Vitamin D: A global perspective for health. Dermato-Endocrinology, 5(1), 51-108. https://doi.org/10.4161/derm.24494
Holick MF, Chen TC. Vitamin D deficiency: a worldwide problem with health consequences. Am J Clin Nutr. 2008 Apr;87(4):1080S-6S. doi: 10.1093/ajcn/87.4.1080S. PMID: 18400738.
Amrein, K., Scherkl, M., Hoffmann, M., Köstenberger, M., Tmava Berisha, A., Martucci, G., Pilz, S., & Malle, O. (2020). Vitamin D deficiency 2.0: An update on the current status worldwide. European Journal of Clinical Nutrition, 74(11), 1498-1513. https://doi.org/10.1038/s41430-020-0558-y
Aranow, C. (2011). Vitamin D and the Immune System. Journal of Investigative Medicine : The Official Publication of the American Federation for Clinical Research, 59(6), 881. https://doi.org/10.231/JIM.0b013e31821b8755
Menon, V., Kar, S. K., Suthar, N., & Nebhinani, N. (2020). Vitamin D and Depression: A Critical Appraisal of the Evidence and Future Directions. Indian Journal of Psychological Medicine, 42(1), 11-21. https://doi.org/10.4103/IJPSYM.IJPSYM_160_19
Frandsen, T. B., Pareek, M., Hansen, J. P., & Nielsen, C. T. (2014). Vitamin D supplementation for treatment of seasonal affective symptoms in healthcare professionals: A double-blind randomised placebo-controlled trial. BMC Research Notes, 7. https://doi.org/10.1186/1756-0500-7-528
---
About the Author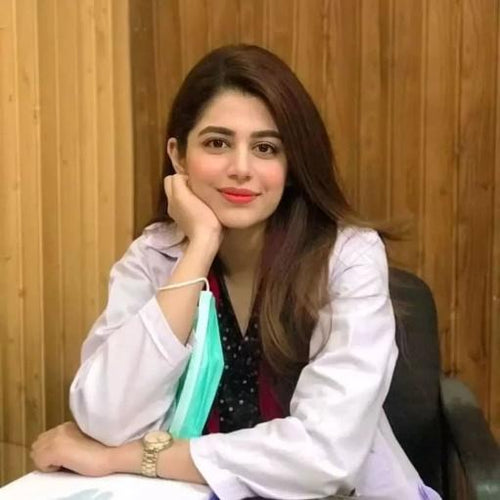 Rukshana Kausar
Rukhsana is a seasoned nutritionist with a Master's in Human Nutrition and Dietetics from UVAS, she brings seven years of clinical expertise from prestigious hospitals. Her broad experience includes successful online consultations and impactful work in nutritional counseling camps at universities, establishing her as a trusted authority in nutrition, fitness, and health